Volkswagen Beetle Rear Clip Replacement
Herbie #12 the day it arrived. No rear clip? No problem!
After cutting a good donor clip to the correct size and trial fitting it with fenders and engine lid installed, it is tack welded in place.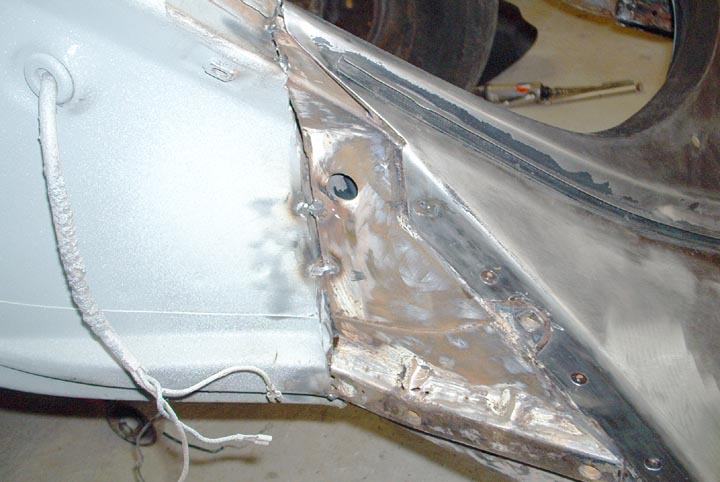 The seam is then welded solid.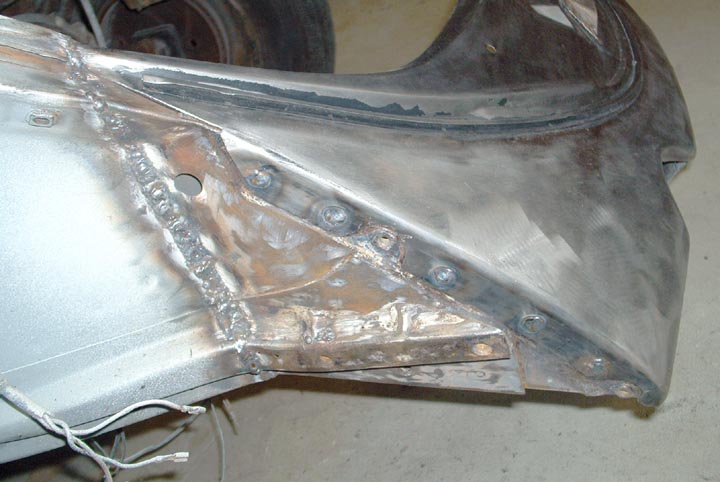 The welds are ground flush.
After some more prep work, the finished product is primed to be painted. The weld cannot be seen in any area.
The finished vehicle. You'd never know the clip was replaced inside or out!