Volkswagen Beetle Floor Pan Replacement
Body removed from chassis. Old floor pans are ready to be cut away.
Old pans removed. Lip ready to be prepped for new pan installation.
Old versus new. What a difference!
Lip cleaned up with all remnants of the old pans removed.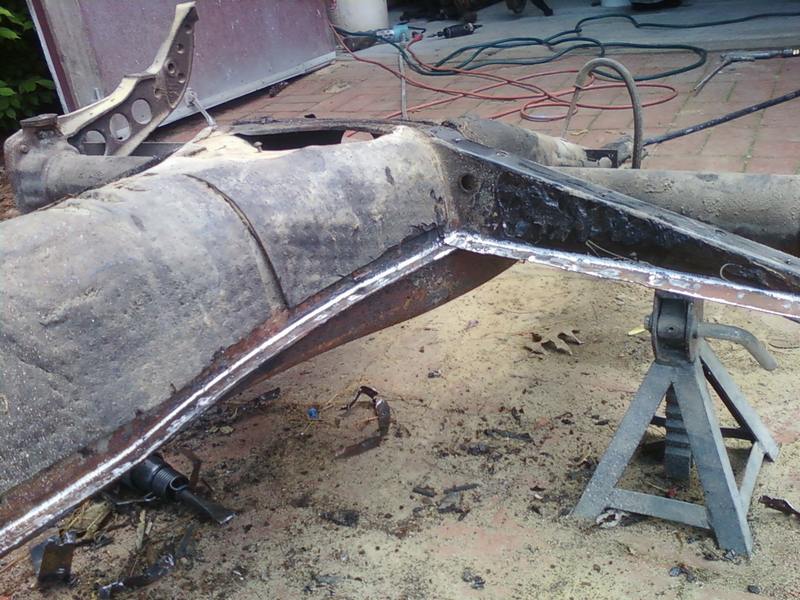 New pans, including jack supports, welded in place.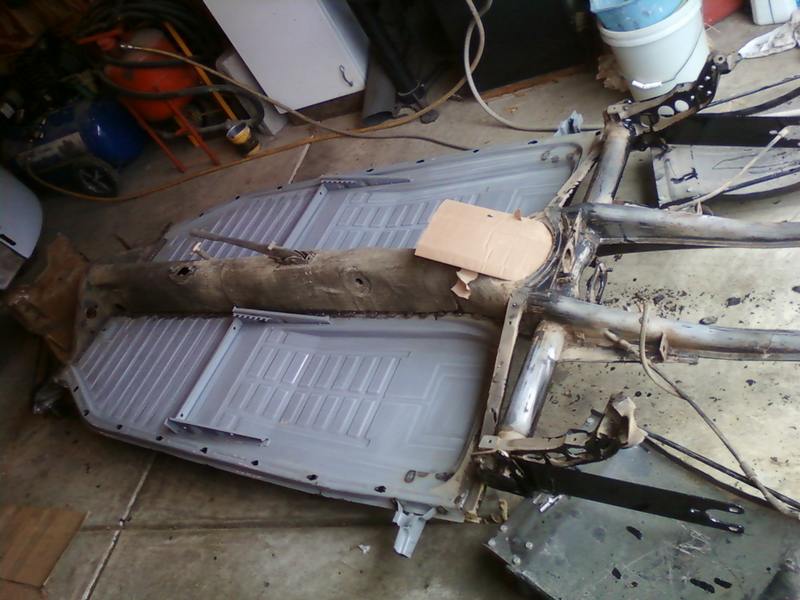 The finished product. Entire chassis is sandblasted, prepped, and painted with Chassis Saver rust preventative paint. Chassis is then sprayed with glossy acrylic enamel that will provide further protection and match the original, factory appearance.