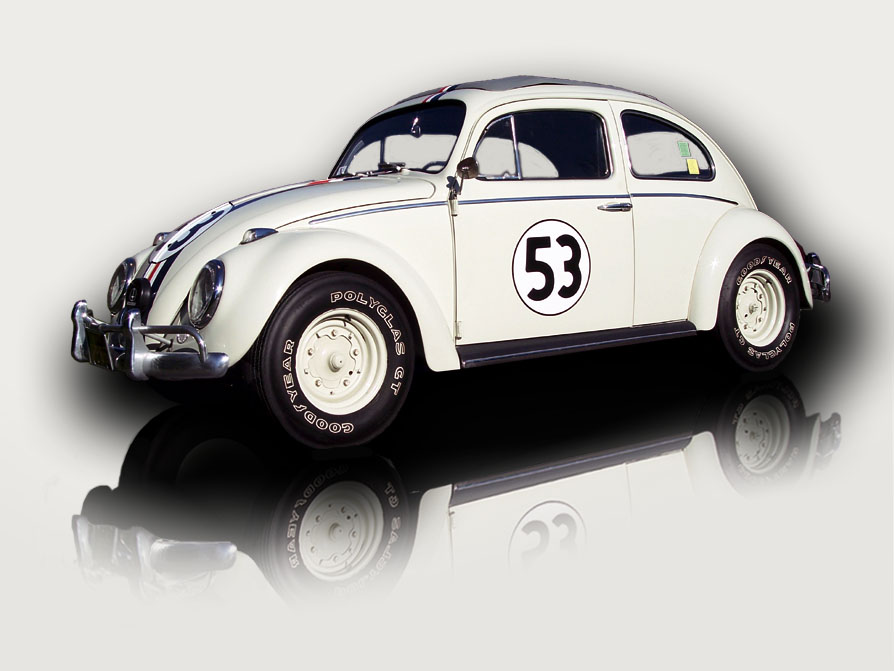 High Quality, Lasting Work
After being around vintage cars for so many years, both as professionals and hobbyists, one thing becomes clear time and again: There's a right and a wrong way to restore cars. The right way is the one that will look better and, more importantly, last longer. We've evolved and adapted over the years to refine the minimum standard of what is considered "the right way." Whether you are are looking for a simple daily driver or if you're after an "all the bells and whistles" show car, we will accommodate your budget while performing work that meets or far exceeds this standard. Our goal is to perform quality work that will last decades, not years, all while giving our clients the best price possible. Doing the job right may be slightly more costly initially, but you'll be money ahead in the long run. Besides, you surely don't want any part of your car done "wrong," do you?
Dan Miller: Mini-Biography
I grew up near Youngstown, Ohio, where I quickly became fascinated with vintage Volkswagen Beetles. My parents bought me my first for $1 when I was only 4 years old, a rotted out '73 that sat in the backyard as my play toy. Since then, there have been many that have come and gone. I began my first restoration at the age of 13, and have come to know the little cars like the back of my hand ever since.
It became a dream of mine to restore cars for a living, which led me to study collision repair at Wyotech (Wyoming Technical Institute) where I learned skills that I consider invaluable. Upon returning home, I tackled the restoration of a very special car, a 1962 Volkswagen Beetle that was screen-used in Disney's Herbie the Love Bug films. I owe this car, Herbie #12, for providing me with the reputation required to get my foot in the restoration business door. My first professional job was another original Disney Herbie, and I have been unable to shake the trend since.
As the business name suggests, I restore cars in a red barn located on my property that is fully equipped for any challenge that a vintage car can throw at me. From 9 to 5, you can be sure to find me out in the red barn building someone's dream car. With the support of my wife and clients like you, my dream of restoring cars has become a reality.
Rules of the Road
Local: As a life-long resident of Girard, I have deep ties to the community. The internet is amazing, but whenever possible I use local parts and supply vendors. And these vendors, as well as past clients, are available for references.
Simple: I work exclusively from my facilities here in Girard. Since my craft is specialized, I canít work in your garage. My clients bring their projects to me. However, Iím happy to see pictures of your project and discuss your wants and needs via email before we start.
Logical: My projects involve classic automobiles that are almost always more than 30 years old. Therefore, providing exact estimates is unrealistic. It's not like giving a quote for a brake job on a 2005 Honda Accord. Wherever possible, however, Iím happy to discuss ballpark figures based on what projects similar to yours have cost in the past.
Fair: Though I donít offer estimates, my flat, hourly rate is very reasonable. I work by the hour, and most clients pay in installments as work progresses. Some projects take a week; others can take more than a year.
Comprehensive: Where required, I partner with a network of local artisans and upholsterers.
Quality: I only use the best, most appropriate, and most cost effective parts and supplies. Where necessary, this might include a used part. Long lasting, quality body and paint restoration requires the best supplies.
Service: Regular emailed progress reports and updates with pictures upon your request. Iím also happy to text and use voice mail. Phone calls are appropriate for substantive conversations, but they tend to distract me from your project. Plus, I prefer communicating via text and email so that there is an easily-available record of what was discussed.
Payment: On premises or mailed, and I accept checks, cash, or money orders.
In Ohio: Thatís where any dispute would be mediated, arbitrated, or litigated. Only Ohio laws would apply.
As of March 26, 2014, all signed agreements will contain language describing these simple terms.